Support on the Move
Living in rural areas, public transport can be a barrier to accessing any activities and social interaction. For people with anxiety, depression or other mental health conditions, getting to where things are happening can be difficult at best, to impossible at worst.
Thanks to a very generous grant from The Clothworkers Foundation, we now have a minibus to allow us to take people to where activities are happening. We have also been awarded an equally generous grant from The Anna Maria Charitable Trust (Caf), through The Two Ridings Community Foundation for running the project.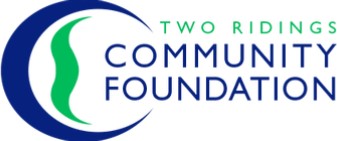 Without the help of these organisations we would be unable to provide this much needed service, and we thank them for their wonderful support.                                                                                            Click here for more information on where we go and the interesting projects which are available for you to access.
Please note that the logos are removed from the minibus before we pick people up, or drop them off, to respect confidentiality.